January 26, 2021 — ~lemonfizz
When I went to Lisboa, Portugal in July 2019, there was a random restaurant, called Le Petit Café, and I've already eaten many seafood, but I told to myself, why not again. So I choose this dish, "Camarao agridoce c/ arroz basmati paparis, arroze salada". Which translated to English is "Sweet and Sour Shrimps w/ Basmati Rice, Papadam and Salad".
I like shrimps, that's fine, I like sweet and sour stuff, that's also fine. I didn't know what is "Papadam" so my inner voice has spoken to me: let's try it. One of my best decisions I have ever made. It was so delicios, I couldn't stop eating it. OH. MY. GOD.
I rarely rate food with 10/10, but this was a clear winner. The best 16 EUR ever spent. I'm still thinking about it…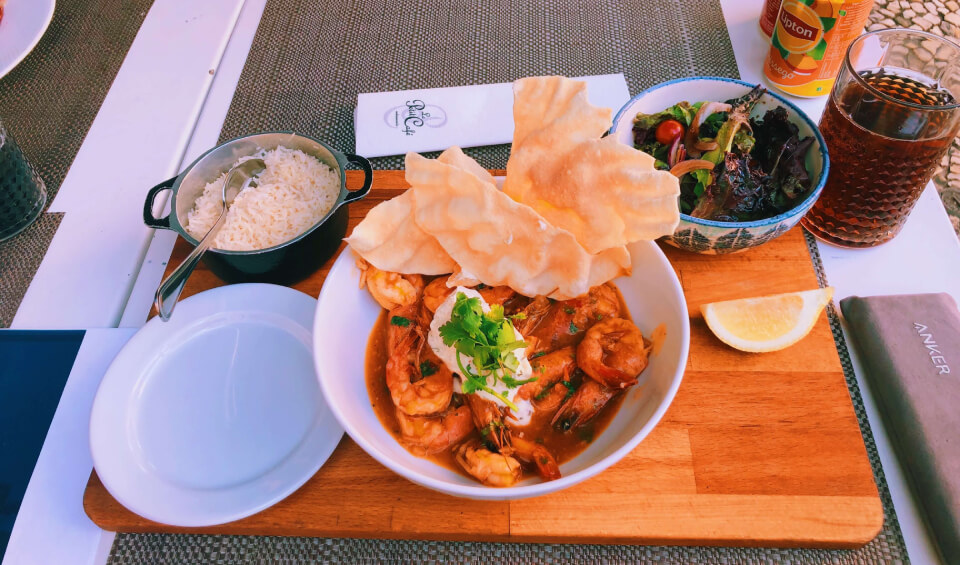 Yeah that's an Anker PowerCore 20100mAh Power Bank.
tags: food